An Introduction to Safeguarding
Staying Safe
This section of the website is in place to share all of the things that we do at school to ensure the safety of the entire school community. Governors, staff, children and parents all have a role to play, and you will find information and links to child safety sites here. If you have any suggestions or ideas for things we should include in this section of the website, please let us know. Your feedback is appreciated.
Please use this our contact page to send us your ideas
Who can I talk to?
Children
Everyone at school wants you to feel happy and safe. You can talk to any adult in school if you feel worried or unsafe. You will have completed you protective hand and shown who you feel happiest talking to if you have a problem.
There are a number of worry boxes in school, including a worry box which can be found on the noticeboard outside the reception area for you to place any worries into. Mrs. Wilson or Miss Ball will look inside this box on a daily basis and deal with your worry.
There are also links on the website here that will give you information on things that might worry you. And remember that there is also a free* telephone advice service called Childline where you can talk to someone in confidence about your worries. The number is 0800 1111.
*the service is free on landlines and on the following mobile networks: 3, BT mobile, Fresh, O2, Orange, T-Mobile, Virgin, and Vodafone.
Parents
If you have any concerns about your child's welfare, please make an appointment with the class teacher in the first instance. Remember, they will take any issue or concern you have seriously, and are committed to helping your child feel safe at school. Most issues are resolved satisfactorily at this stage.
If you or the teacher feels that the issue cannot be resolved at this level, a meeting can be arranged with the Year Leader or Deputy Headteacher to take this issue further.
There are also some useful web links on the toolbar here if you require some general information.
Family and Pastoral Support
In order to provide support to the School Community the governors have recruited Mrs. Lisa Wilson as a Family Welfare Co-ordinator. Lisa is available to support Parents with any aspect of parenting and also works with children to support their additional needs. Lisa has a wealth of expertise however if Lisa cannot provide the support required she will signpost parents to other services and agencies. See the image gallery below to meet all of our Designated Safeguarding Lead and Deputy Designated Safeguarding Leads .
Anita Ball is our Family Link Worker.
Designated Safeguarding Lead and Deputy Designated Safeguarding Leads
We are fortunate to have a number of staff who are trained as Designated Safeguarding Lead and Deputy Designated Safeguarding Leads. If you have any concerns, however insignificant they may seem, relating to Child Protection or Safeguarding issues then share this information with any of the Designated Senior Persons. Information will always be dealt with sensitively and appropriately.
If you have any concerns about a child's safety we will speak to you as parents in the first instance. Often through us talking things through the concerns that have been raised are explained or further support is arranged and we move forward from there. Very occasionally we have concerns raised that we may feel, that by talking directly with you, may put the child more at risk. In some instances these cases are referred to Social Services. This procedure enables us to protect children at risk and we make no apology for taking the attitude that where there are grounds for suspicion it is better to be safe than sorry. Unfortunately this means that we risk upsetting some parents by reporting a case, which upon investigation proves unfounded.
PSCO
Our local PSCOs are always on hand to support the school and community. See attached our Parking Outside School letter (sidebar) about parking outside the school at drop off and pick up times.
Northamptonshire County Council
Northamptonshire offer guidance for agencies who support families who have children with special education needs. Click here to go to the link on their website
If you are worried about a child outside of school time you can call the local Multi Agency Support Hub for advice (anonymously if needs be) on 0300 126 1000.
Remember SAFEGUARDING IS EVERYONE'S RESPONSIBILITY
Designated Safeguarding Lead and Designated Safeguarding Deputy Leads
Click on staff image for further details.
SAFEGUARDING POLICIY
The school's Safeguarding Policy can be downloaded from the sidebar along with other helpful information.
What we're focusing on at the moment
Monitoring attendance and punctuality
Protective Behaviour awareness for staff and children.
Additionally, you may be aware of the recent OFSTED report that was critical of the safeguarding arrangements of Northamptonshire County Council. The council is working on reviewing and amending these in line with OFSTED recommendations, and this involves our school reviewing its own safeguarding arrangements again.
The Underwear Rule (from NSPCC)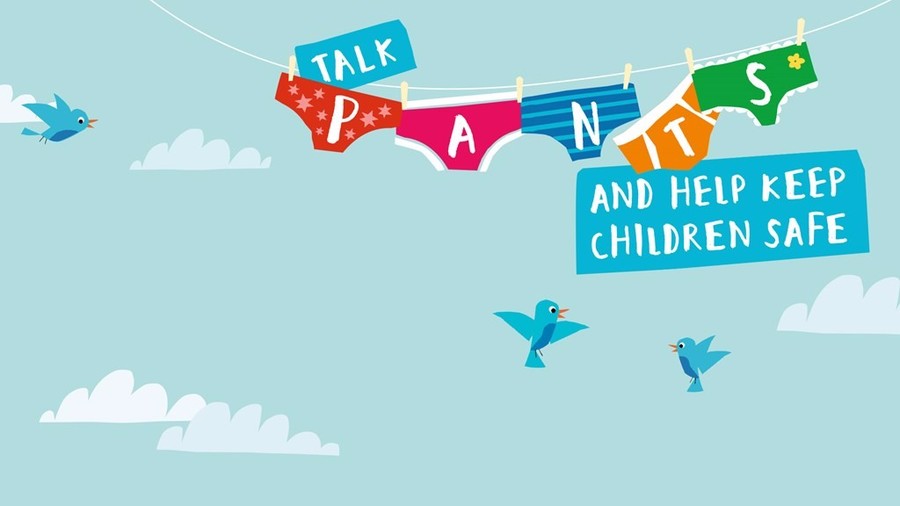 Teach your child the Underwear Rule and help protect them from abuse. It's a simple way that parents can help keep children safe from abuse – without using scary words.
Follow this link to the 'Let's Talk Pants' website. Talking PANTS teaches children important messages, like their body belongs to them and they should tell an adult if they're upset or worried.
Useful Downloads
Here are three guides from NSPCC to download:

Guide for parents